Infants
Throughout the first year of life, your baby will change rapidly. By the end of the year, she may be starting to walk, saying simple words like "mama" and "dada," and will see her parents as the center of her universe. As you learn more about your baby and how she communicates what she needs you will begin to adjust to the daily demands all young babies require. By responding consistently to your baby's needs, you will help form a vital connection that will last a lifetime.

This article explains why you can't spoil an infant and provides some tips on avoiding spoiling in the future.
read more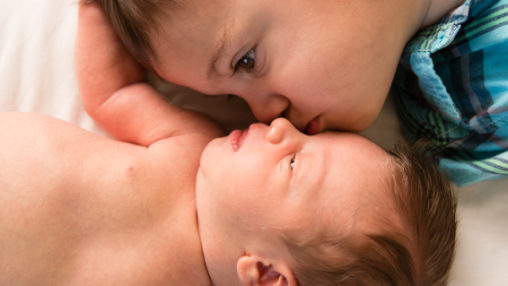 While a sibling is a very special gift that your child will treasure throughout her life, in addition to the excitement, she may at times feel ignored, jealous, or even angry. While preparing your home for the arrival of the new baby, it is important that you also prepare your older child.
read more
This document provides tips to help parents consider their child's personal needs when selecting childcare.
read more